Public EV Charging: Keep Your Cadillac Charged on the Go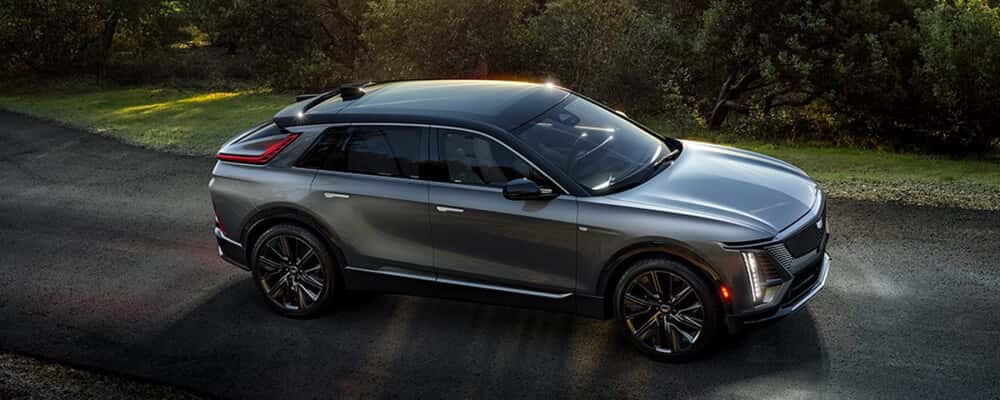 ---
The Cadillac LYRIQ was designed to deliver powerful all-electric performance that's economical for drivers to maintain. An at-home charging station is usually a smart option for EV owners, but when you're running errands or in another city and you need to charge up, what options do you have as a Cadillac LYRIQ owner? And how do you locate a public charging station? Pine Belt Cadillac covers everything you need to know below. Read on to learn more about your public EV charging options for your Cadillac LYRIQ!
How to Find a Public Charging Station
Nowadays, finding a nearby charging station takes less than 30 seconds. You can use .gov sites or ChargeHub to find charging stations near Brick, Point Pleasant, and beyond. On the go, you can use the MyCadillac App or in-vehicle app to search for a station on your Cadillac LYRIQ's display. Set your chosen station as your destination, then follow the route. You can find charging stations in a multitude of different places — from hotels and stores to parking structures.
When you arrive, you can pay with your app or a credit card. One of your charging options is Level 2 charging, which will give you about 31 miles* to 51 miles of range* per hour, depending on the kilowatts. Level 2 charging is a good choice for when you're shopping, working, or running errands for at least an hour. The other option is DC fast charging, which is much quicker than Level 2. Use DC fast charging to get up to 77 miles of range* within 10 minutes — perfect for a quick coffee run.
Types of Public Charging Stations
Here's a quick overview of the ranges you can expect when you choose either Level 2 or DC fast charging stations:
Level 2 Public AC Charging Times
51 miles of range per hour* of charge at 19.2 kW
31 miles of range per hour* of charge at 11.5kW
DC Fast Charge Public Charging Stations Times
77 miles of range* in about 10 minutes of charge
How to Use DC Fast Charging for Your Cadillac EV
It's simpler than you might think! Use the MyCadillac app or in-vehicle app to find a DC fast charging station that's close to you. Pay via the app or use your credit card. Once payment is complete, open the charger port cover on your Cadillac LYRIQ, then connect the charger plug. You can step away to get a coffee or go for a quick walk — but don't go far! DC fast charging will give you a significant charge in less than 15 minutes. Afterward, simply disconnect the charger plug and close the charger port cover on your car. You should be all set!
Learn More About Cadillac LYRIQ Charging from Pine Belt Cadillac
Do you have additional questions about public EV charging, and how it works for your new Cadillac LYRIQ? Contact us online or call us at (732) 929-7338 to speak with our friendly and knowledgeable team. Interested in making the switch from a gas-powered car to a quiet and efficient EV? Use your build and price configurator to customize your very own Cadillac LYRIQ!